This Wednesday, June 17, at 18:00 pm, Cressa Ghitonia Village invites you in one more traditional cooking class about the Cretan cuisine! The vice president of the cultural association of Sfaka village, a veteran of the local cuisine and history, Mrs. Areti Mavroidi, along with our chef Thanos Panayiotou, will teach us how to prepare famous Cretan dishes in a delicious workshop!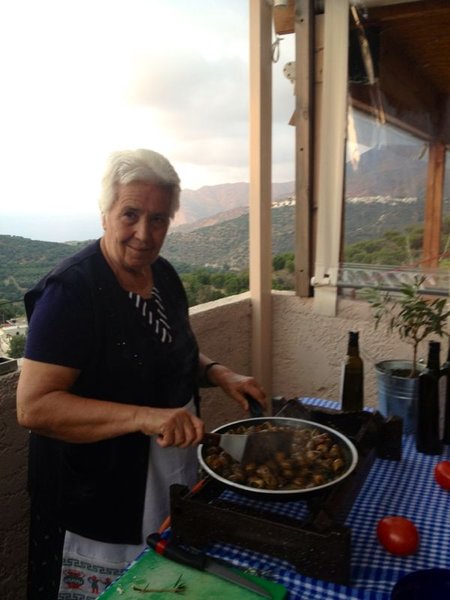 The recipes that will be presented are the following:
- Cretan dakos with feta cheese and tomato
- Snails cooked in a Cretan way
- Roasted rabbit with rosemary

At Cressa Ghitonia Village, you will have the chance to attend often cooking workshops held by local women of Sfaka, in order to introduce yourself to all the secrets of Cretan cuisine, and discover traditional flavors and techniques that will amaze you! Join us to treat you our specialties and teach you how to prepare these tasterful dishes by yourself, until you come back to Crete!

Contact us for more information: (+30) 28430 29040