At the beginning of the autumn, the infinite vineyard of Crete generously offers its valuable harvest to the special century-old procedure of making the renowned Cretan rakí, a procedure that remains unaltered through time: the Cauldron feasts (called Κazanemata).

Rakí (or tsikoudiá) is much more than the aromatic nectar of the Cretans; it's their loyal companion to happiness, sadness, meetings with friends, dances, festivals. Rakí is so intrinsically connected to joy that even its making procedure sets Novembers in Crete on fire!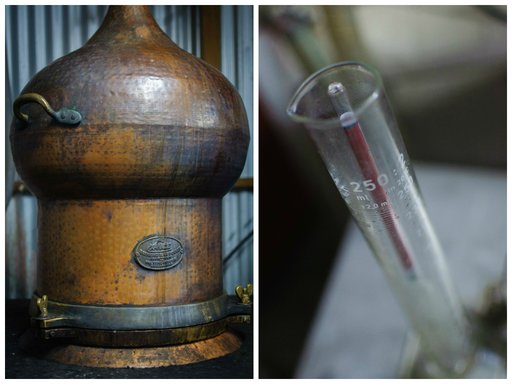 Pulped grapes - called tsikouda or strafylla - leftovers from wine-pressing are stored to go through a process of fermentation for 20-40 days. They are subsequently poured into the cauldrons with water. Boiling i.e. distillation starts right away before your very eyes!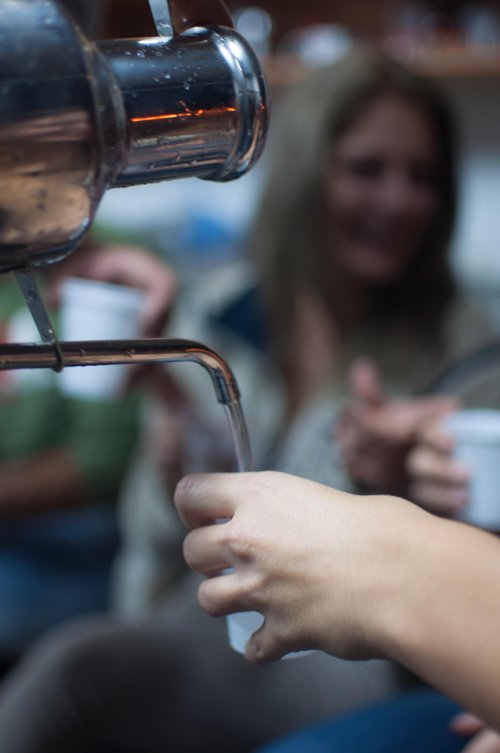 (Photos by Pantelis Vouterakis)

In just one hour the first rakí starts falling in small drops; it's very strong, almost pure alcohol! Little by little, distillation passes through several alcohol percentages to reach its minimum number at 18 degrees. That is when the cauldron is put out and hot rakí urges everyone to careless dancing. People exchange smiles, banters, good feelings.

After all, that is what Cretan culture is about and that is exactly what rakí is about: to bring people back to the age of innocence, directness, authenticity.

Source: http://www.visitgreece.gr/en/gastronomy/traditional_products/cauldron_feasts